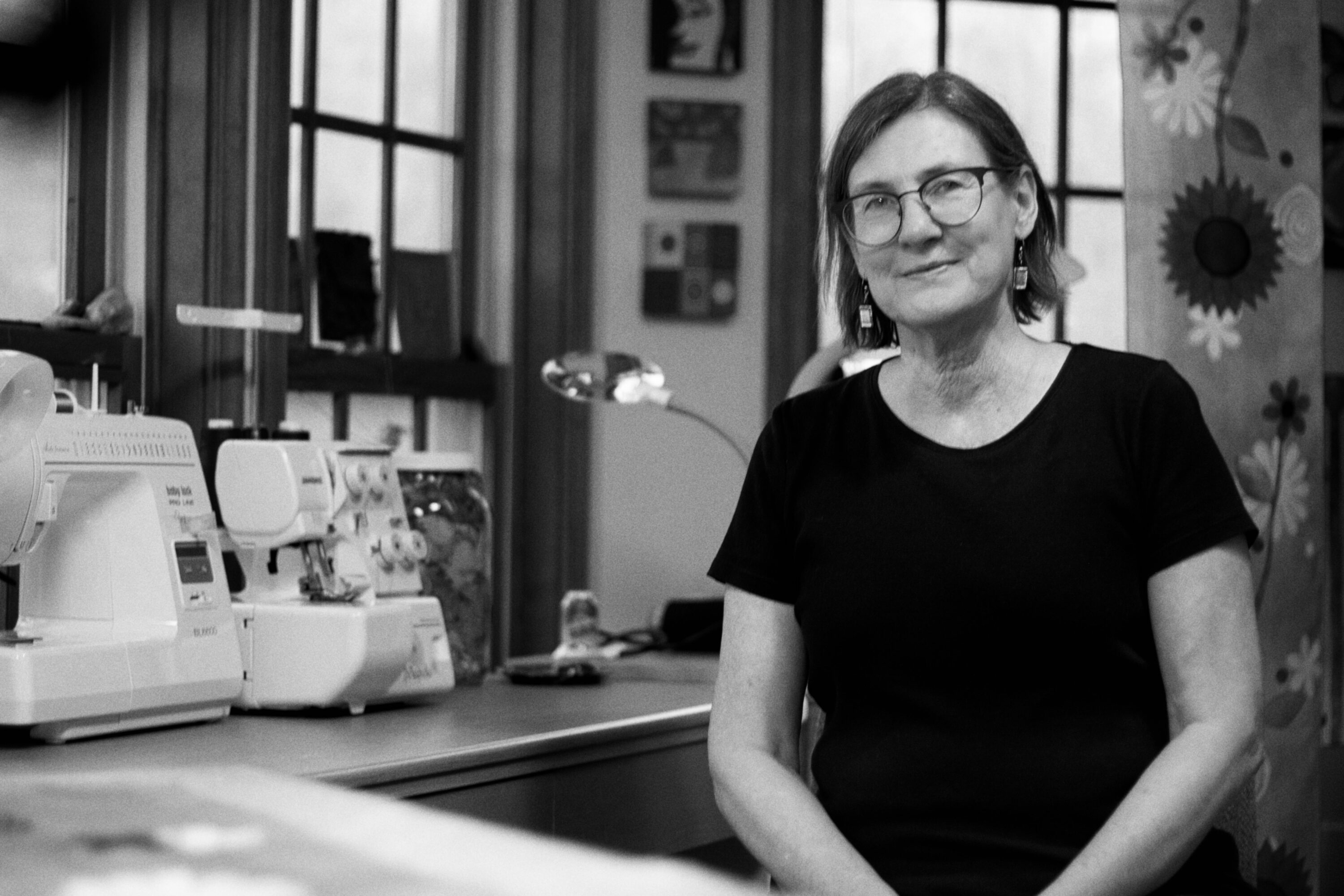 I call this body of work "Bloom;" it's my representation of the celebration of Spring, full of new life, fanciful flowers, bursting with color.
My artistic practice focuses mostly on painting silk, although I have begun making handmade paper using my silk scraps for design. I love the way the fabric accepts the dyes; the way it changes in the light and moves on the body or wall when a slight breeze hits it. Inspiration comes for me primarily through nature, shapes and patterns that I see in the garden, while hiking or traveling inform my work.
For this collection I dyed the fabric a base color and built my surface design from there. I hand-cut stencils and stamps, gathered bubble wrap and plastic screen for printing. I sprayed diluted dye to create the background and thickened dye to print and paint, adding line-work for details. All of the painted silk must be steam-set, I construct and sew all of my work myself.

SHOP 108 for Terri's work here!