November 25 - November 26, 2023
SHOP 108 is filled with gifts and goodies handmade by local Oklahoma artists! From functional ceramic wares to beautiful one of a kind jewelry, SHOP 108 has something for everyone. While SHOP 108 is open year round, we are offering a special 10% off discount during the weekend after Thanksgiving!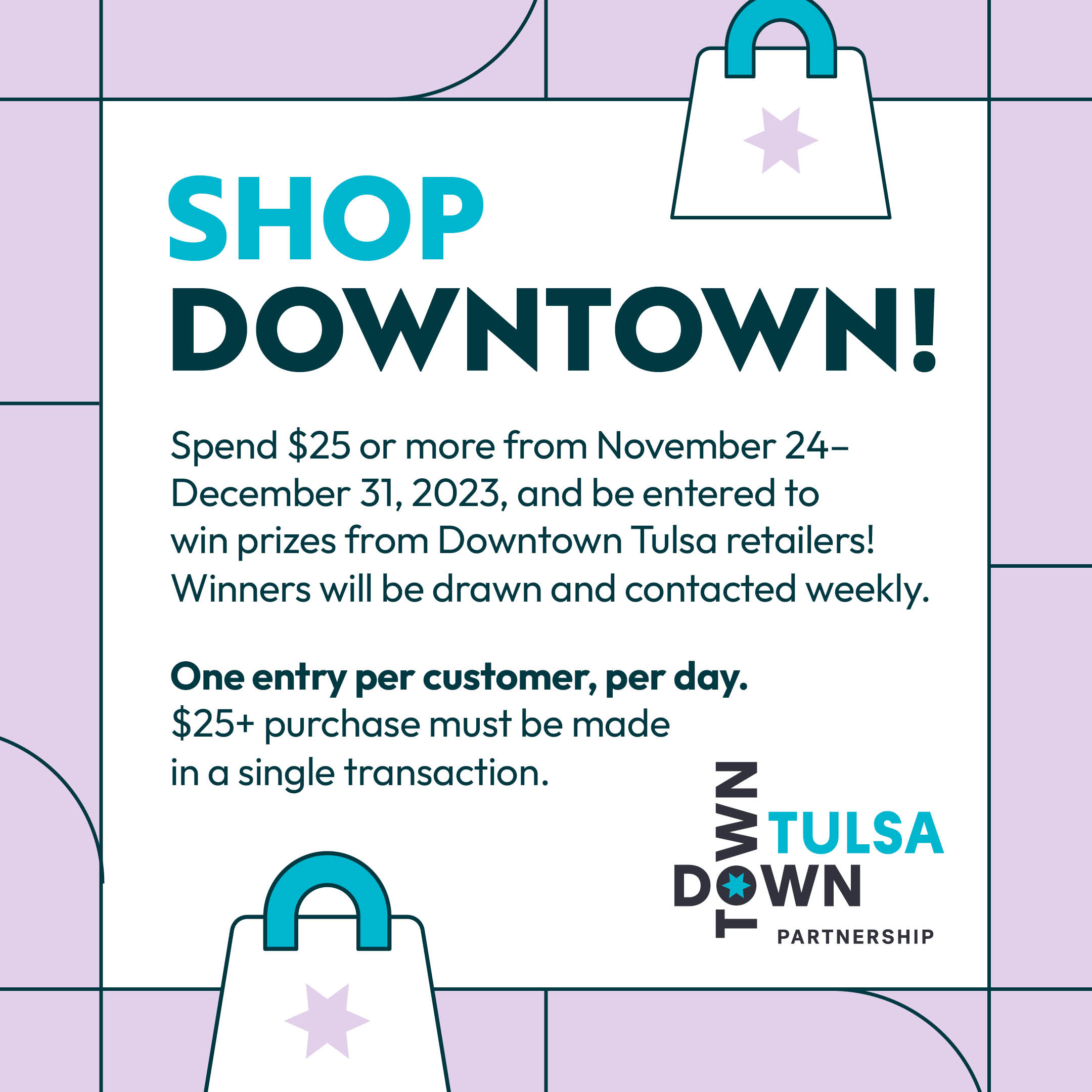 Shop Downtown and Win Prizes!
Spend $25 or more at participating Downtown retailers from November 24-December 31, and be entered to win prizes from Downtown Tulsa retailers! Winners will be drawn and contacted weekly starting Tuesday, November 28.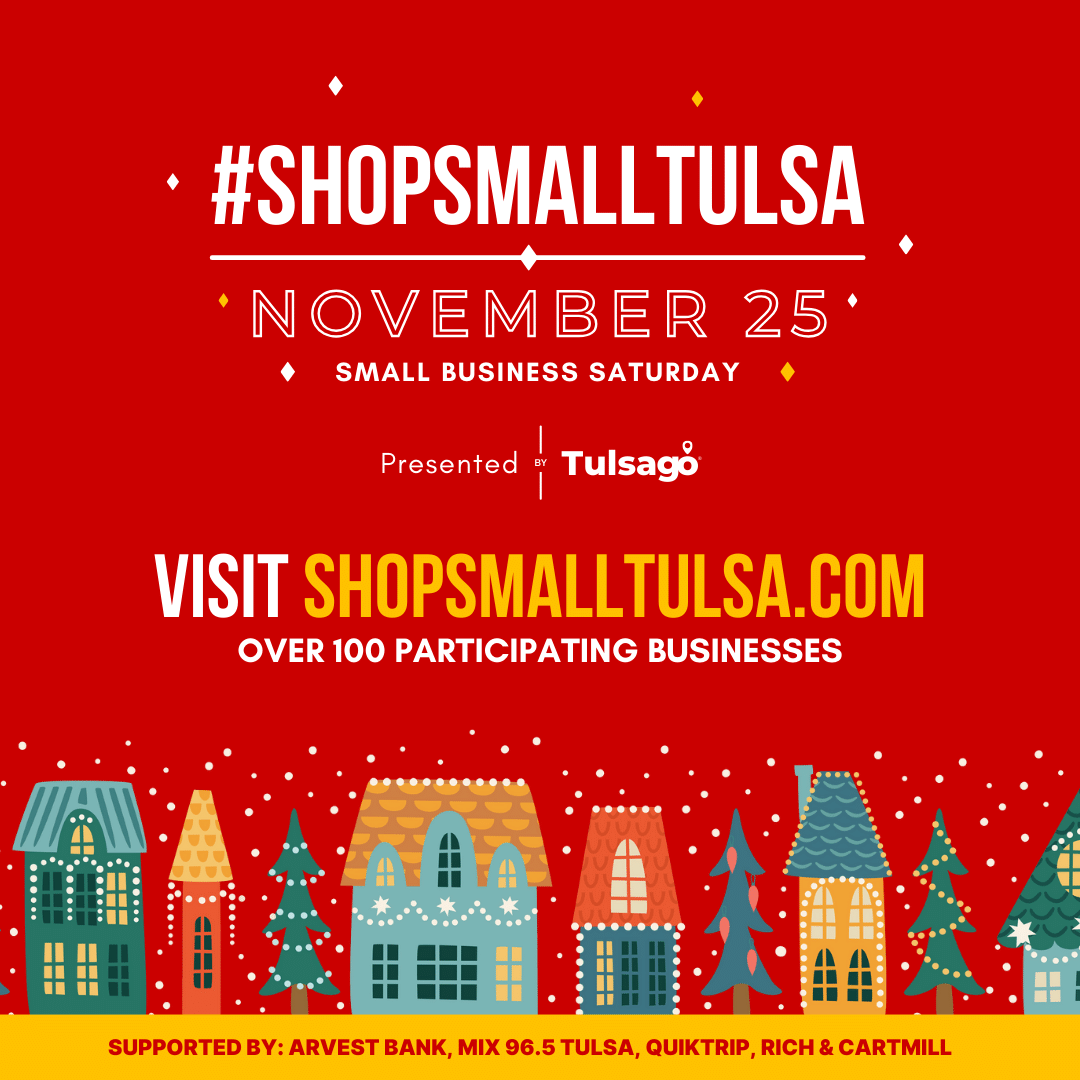 Saturday, November 25, 2023
The #ShopSmallTulsa community event encourages residents of the city to shop and support local on Small Business Saturday, while affording participating businesses an exclusive opportunity to tell their story directly to consumers.
Shoppers who spend $100 or more at participating businesses are eligible to enter the Tulsa Winter Experience Giveaway!
Sunday, November 26, 2023
Artists Sunday is a nationwide art-shopping event the Sunday after Thanksgiving. Shop with local artists, creators and performers on Artists Sunday, the Sunday after Thanksgiving, November 26, 2023
Participating organizations include: local arts agencies, state agencies, chambers of commerce, national organizations, associations, and community groups across the country, including 108|Contemporary!