October 6 - November 19, 2023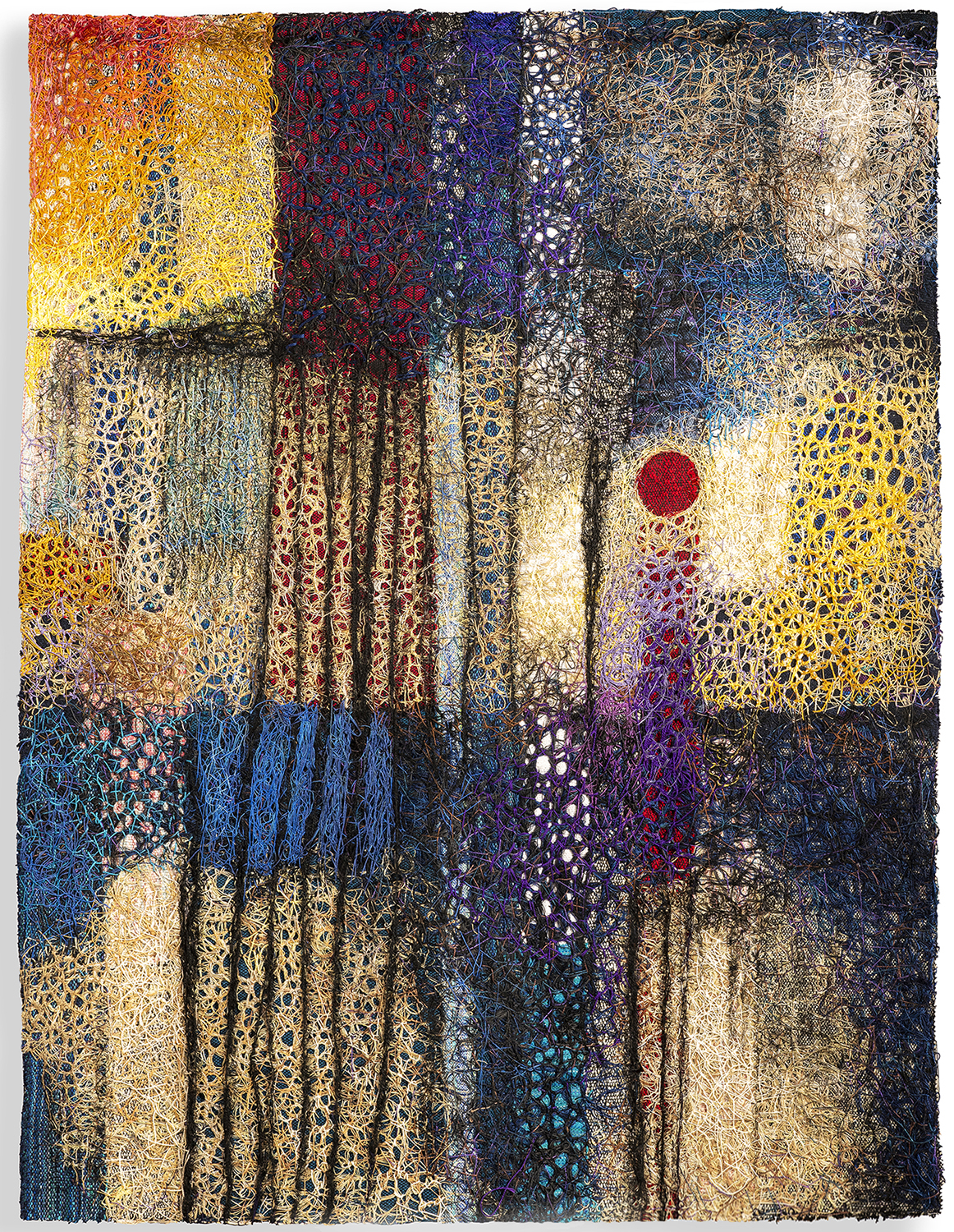 108|Contemporary is proud to present an exhibition of work by Shin-hee Chin titled, Entangled Harmony. This solo exhibition will be on view from Friday, October 6 through Sunday, November 19, 2023.
About the Artist:
Shin-hee Chin is a fiber/mixed-media artist and Professor in the Visual Art Department at Tabor College. Chin's work has been exhibited nationally and internationally, including Washington DC, Tokyo, Hampton, Geneva, Tainan, and Seoul.
Chin's work was featured as the cover of the Studio Art Quilt Associates Journal (Spring 2017) and the cover of Surface Design Association Journal (Summer 2014).
As an esteemed educator for 17 years, Chin has taught drawing, painting, color theory, and mixed media. She was elected as Distinguished Faculty in 2008. Influenced by feminist traditions, Christian spirituality, and Eastern philosophy, Chin has created a coherent narrative addressing the complex issues of the female body, procreation and motherhood, mother tongue, cultural identity, cultural hybridity, and sense of belonging.
This exhibition is generously sponsored by HoganTaylor, GableGotwals and the University of Tulsa's Oklahoma Center for the Humanities.
REGISTER NOW for the Slow Stitches Workshop led by Shin-hee Chin | October 7, 11am-5pm | $100
Click the registration link for detailed information regarding the workshop. Registration ends October 1, 11:30pm, space is limited.