April 1 - May 22, 2022, Wed-Sun, 12pm-5pm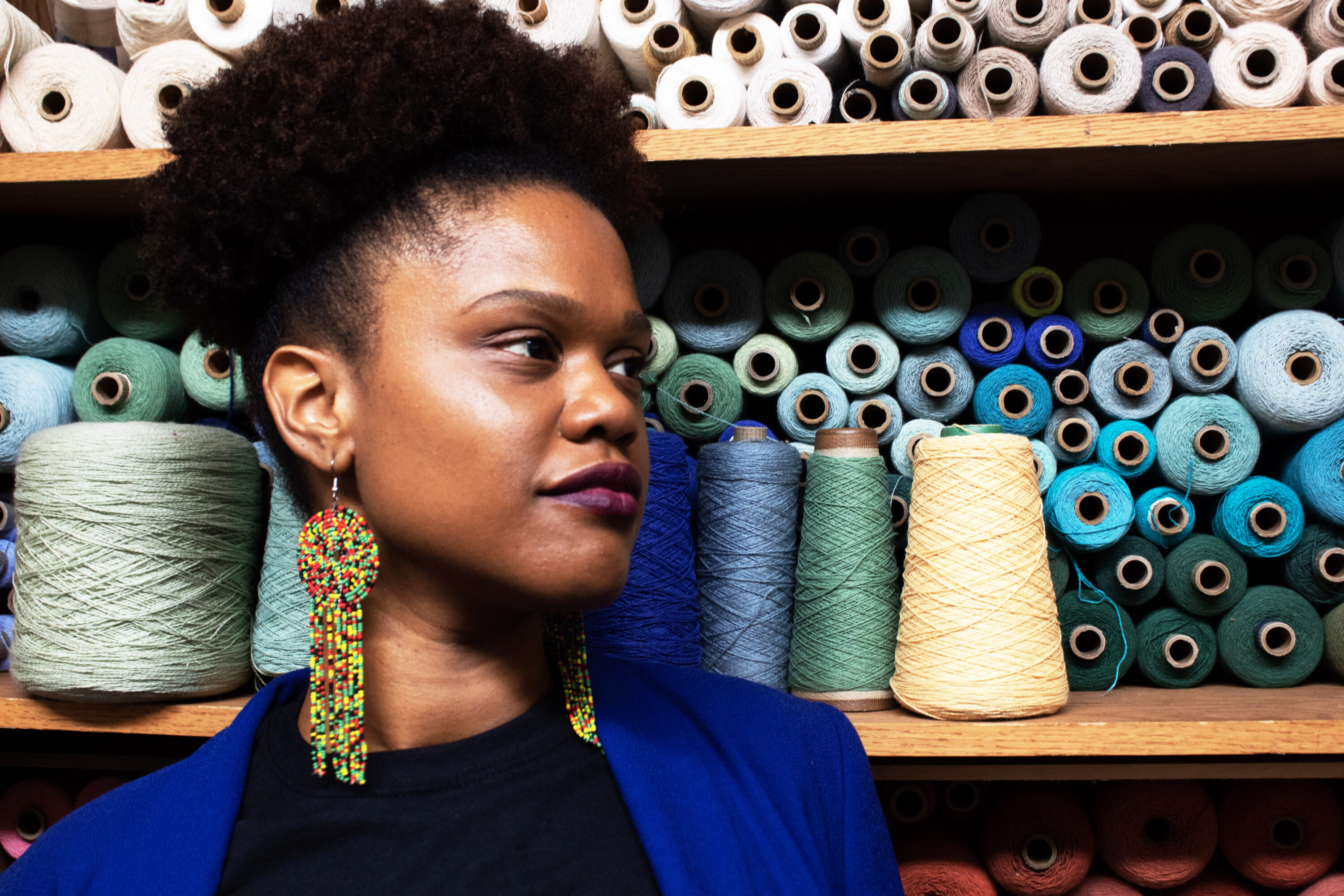 Artist Statement 
As an Afro-Caribbean multi-disciplinary Textile Artist, my family's cultural background, conversations with others, and Ghanaian experience influence my art practice. My art is born from the traditional craft of weaving and transitions into sculpture, performance, textile or "garment" pieces, and installations.  
Weaving with synthetic hair and cotton is my way of visually communicating with others. These visual communications are like love letters and my baby sister T'Keyah Brooks is where it began. She would braid my hair for hours sitting on the couch while sitting on a pillow between her legs. It was an intimate experience shared between the both of us. We took care of each other, we listened to each other, and we talked to one another with love and compassion. Over the years, weaving the stories shared with family and friends one thread at a time expanded and became bigger than me. The conversation starts with me and continues with the viewer who engages with the work. Wove encapsulates the moments, experiences, conversations, writings, and traveling with others. I welcome you to join me on my trajectory of why, how, and where I Wove.
Opening Reception:
Friday, April 1, 2022 at 6-9 PM
In-person at 108|Contemporary
Artist Talk with SHENEQUA:
Saturday, April 2, 2022 at 11 AM
In-person at 108|Contemporary
This project is supported in part by an award from the National Endowment for the Arts, Tulsa Community College, Tulsa Artist Fellowship, and the Kathleen Patton Westby Foundation.
Read more from SHENEQUA on Root Tulsa's blog here
Listen to interview with Rich Fisher of Public Radio Tulsa here
Watch Fox 23 live interview with Shae Rozzi here